Eastern Hills of Cluj, Romania
Low-altitude farming (290-400m)
Mid-altitude farming (400-600m)
Small scale farming of semi-natural pastures and meadows
Large scale farming of semi-natural pastures and meadows
High-altitude farming (higher than 600m)
Rich biodiversity habitats
Degradation of permanent pastures
Lack of labour force
Decline in manual mowing
Good governance challenge
Low value-added HNV products
Poor infrastructure in remote areas
Agri-environment measure to protect butterflies
Effect of traditional and modern agricultural practices
Integrated management plan for LA
Attempts to improve marketing of local products
The low altitude areas contain a mix of traditional small-scale and intensive arable farming. Small-scale farming uses low-input, non-intensive traditional techniques for mainly subsistence production. Intensive arable farming, including mono-cropping, formed following Romania's accession to the European Union in 2007.
Mosaic farming type with a mix of grass and shrubs. The arable land is usually concentrated on average sized farms with rather intensive farming practices. Small, semi-natural pastures are still used for fodder production. Abandonment of the non-intensive traditional farming techniques is occuring.
Small semi-natural pastures are still used for fodder production. The grass is mown manually and dried in traditional haystacks.
Some semi-natural pastures are used for fodder production using mechanical mowing. In the last years, large areas remained only for summer grazing affecting its rich biodiversity.
Mix between permanent semi-natural meadows and forests . Meadows are used for sheep grazing. In recent years, practices have been intensifying towards increased livestock density in the grazing areas and a shift from sheep to cattle herds.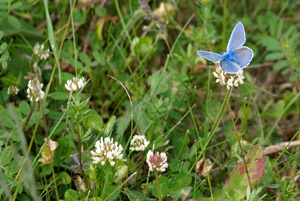 Rich biodiversity resulting from small scale-agricultural production and non- intensive techniques. Hay meadows are manually mowed between mid-August and September to increase the average hay production and to create special habitats for butterflies (Maculinea spp.) and vascular plants listed in the European Union Habitats Directive.
Permanent pastures are severely degraded due to overgrazing caused by increased number of sheep and the alteration of traditional agricultural practices.
The traditional farming system based on common grazing and family labour is threatened and increasingly abandoned nowadays due to the trend of aging population, as well as the low income opportunities in farming compared to the higher income, non-farming livelihood alternatives.
Manual mowing has become the exception rather than the rule in recent years due to it being labour intensive and time consuming. However, landowners can benefit from an additional agri-environment payment for appropriate use of permanent pastures, including manual mowing.
Good governance is hindered by inconsistencies in both the administrative organization and agri-environmental implementation. Structurally, municipalities belong to different administrative associative structures with specific objectives and instruments. In implementation, not all rural administrative units are eligible for the agri-environment measures, even though they are situated in a Natura 2000 site.
Farmers do not add value to their HNV products (cheese/meat). On-farm processing and direct sales are hindered by rigid sanitary-veterinary norms and bureaucracy. The area also currently lacks processing capacity under a local (HNV farming) brand.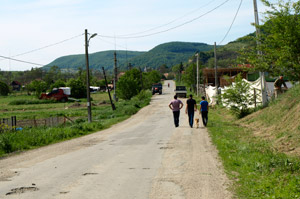 Basic rural infrastructure – such as roads, school and sanitary infrastructure – is poor, especially in the remote HNV farmland areas of the Learning Area.
Farmers can obtain an agri-environment payment, additional to the direct one, through Package 6 - Grasslands important for butterflies (Maculinea spp.). This payment is unique at the European level. Eligibility requires technological restrictions (use of fertilizer), grazing with max. 0.7 livestock units per hectare, mowing after August 25th etc.
The Romanian Lepidopterological Society demonstrated on about 20,000 m2 that the use of light machinery mower has no negative impact on biodiversity. Althoughlight machinery reduces working time and increases productivity, the main critical limiting factor remains the lack of money for the investment.
The management plan (approved in 2016) of the Natura 2000 site Dealurile Clujului Est contributes to the conservation of the biodiversity, promotes the natural values, encourages traditional agricultural practices and the sustainable management of meadows and hayfields, and encourages sustainable tourism.
Colina Farms from Vultureni Commune sells online baskets with organic vegetables. It also offers the possibility to visit the farm. Although not directly linked to HNV farming, it is a good example on how to promote and sell local products. Colina Farms: colinafarms.ro
The Learning Area (LA) of Dealurile Clujului Est is located in the Northwestern Development Region of Romania at an altitude ranging from 290 to over 600 meters. Municipalities are nestled along small rivers, which form a string of consecutive valleys. The rural municipalities near Cluj-Napoca city have more agricultural land resources, while the remote ones have fewer arable land resources but more forestry, permanent meadows, and pasture areas. The landscape is a mosaic of parcels farmed using different agricultural techniques at different times of the year. Some parcels are still manually mowed, while others are used only for summer grazing. The Dealurile Clujului Est Natura 2000 site, covers approximately one third of LA and is recognised for its rich biodiversity. For more information on the area, see the Baseline Assessment
Innovations in Dealurile Clujului Est
Innovations of relevance to Dealurile Clujului Est from other areas:
Innovations generally needed in Dealurile Clujului Est:
If you are aware of innovations dealing with issues below that are needed in Dealurile Clujului Est, please, get in touch with the area contact person:
Facilitating access to farmers markets and milk collection points
Small food processing capacities under a cooperative system that meet the sanitary-veterinary norms needed for processing and direct selling;
Brand/brands for the products and services of the HNV area;
Agroecological innovations to improve the management of the permanent semi-natural meadows and pastures (large areas with shrubs; low productivity);
Implementation of a long lasting system of assistance and technical advice and capacity building directed to farm managers
Other Downloads:
Contact person: , Department of Economic Sciences, University of Agricultural Sciences and Veterinary Medicine Cluj-Napoca – Romania
(August 2018)